For example: a nice plastic.
> First, draw your plastic.
> Second, new layer, select all, fill in black,
> Third, new layer and fill with white the area wich couldn't be transparent.
These two layers are the mask for alpha channels.
> Now: uncheck these two layers, select all, copy merged, create a new file then paste.
> Then: check the two layers (and uncheck the others). You must have only black and white. Select all, copy merged. Go on your new file. On your infos window (F7), select "channels", create a new channel, select it then paste.
> Now, you have to save your file as targa file.
It seems difficult but it's easy, more easy to do than explain or read...
But, some pics in order to explain visually the thing...
You draw your plastic
You create your black and white mask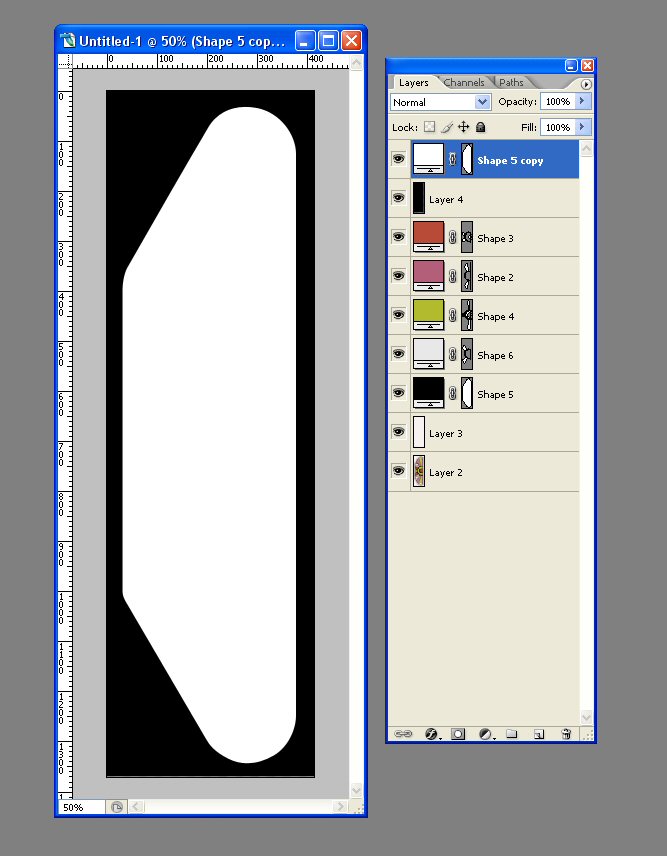 You cut paste in a new file your plastic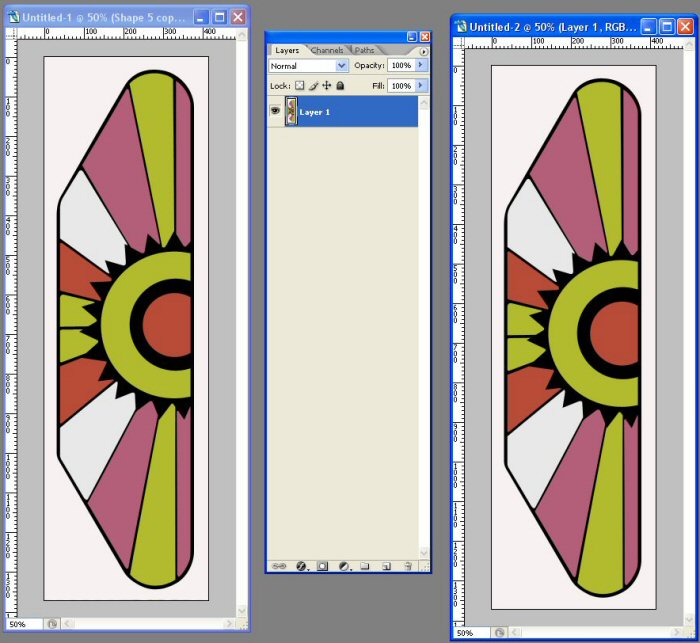 You cut your mask and create a new channel in your new file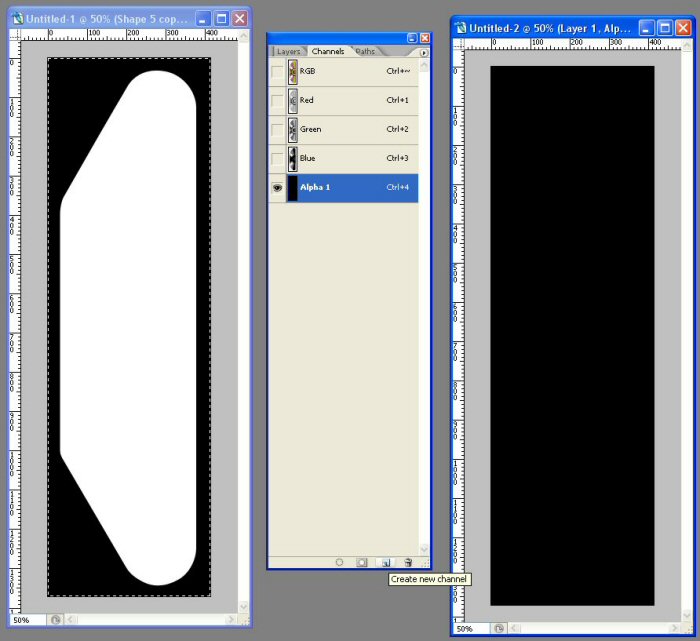 You paste your mask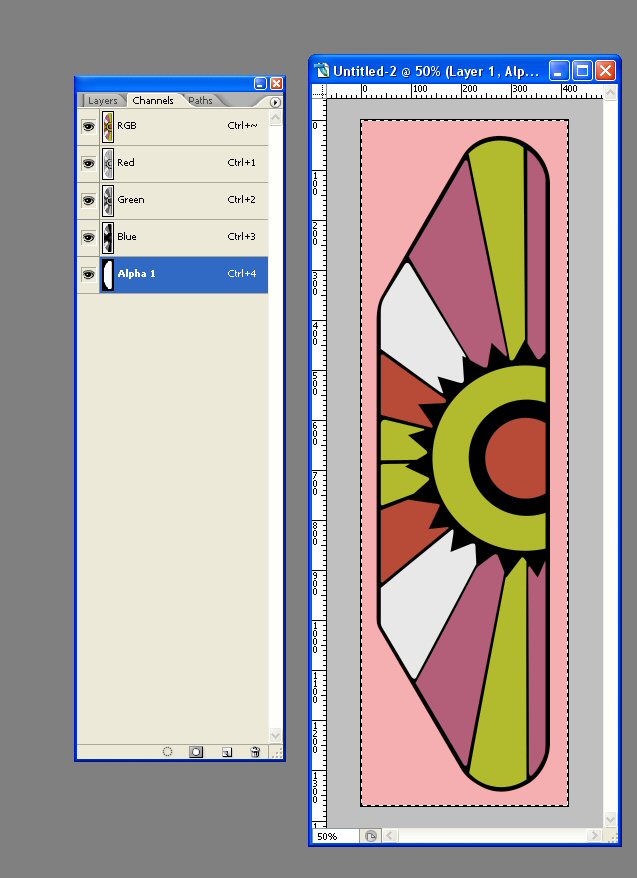 You save the file as targa